Former Chelsea striker Didier Drogba believes that the new Chelsea manager Maurizio Sarri is doing a great job at the club. Sarri took charge of the club after the departure of Antonio Conte and has managed some impressive results since then.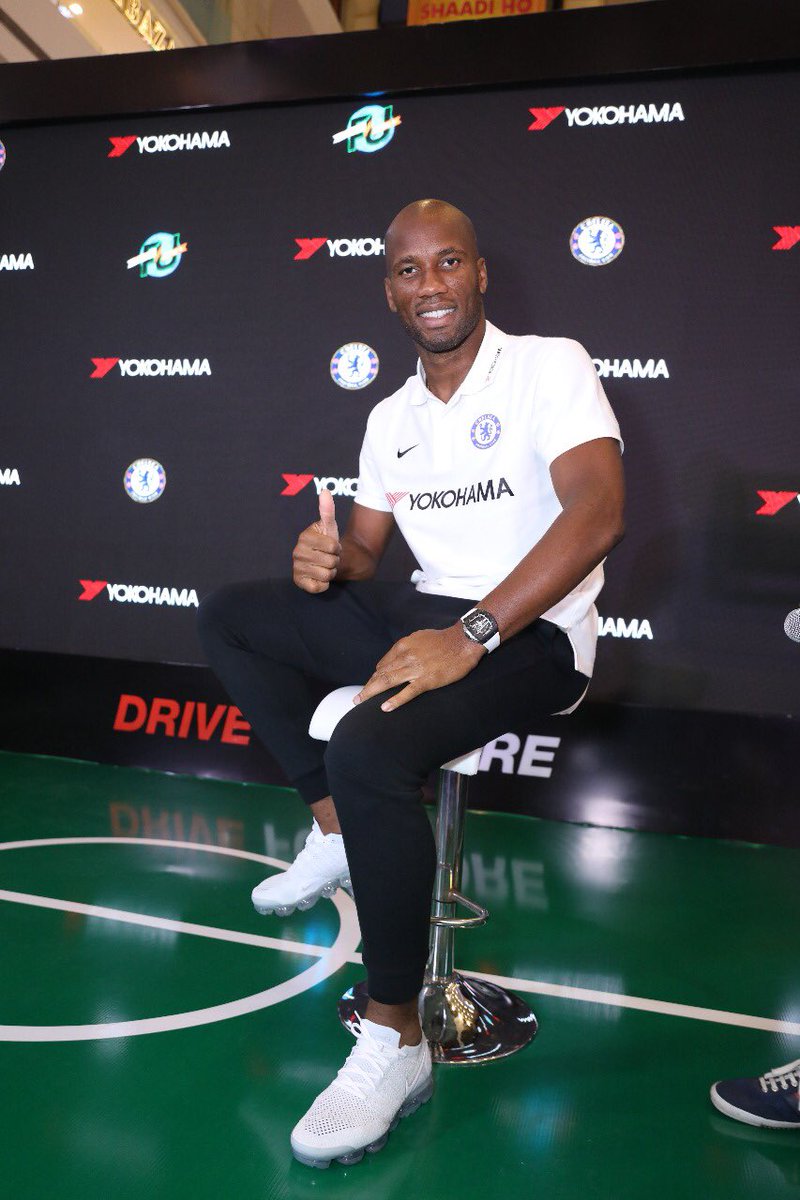 Drogba said that it is never easy to take charge of a new club and he believes that Sarri has done a great job so far. He said that Chelsea has been impressive in some games and that he is sure that they will be able to compete for a place in the top four.
The former Ivory Coast international said that it is too early to consider Chelsea as a title contender as he feels that Maurizio Sarri should be given more time to build his own team. He is currently managing the team that has been assembled by the previous manager Antonio Conte and he needs to bring his own players first.
Didier Drogba said that there are some good players at Chelsea at the moment such as Hazard, Willian, and Kante. He believes that they need to have a few additions in order to become better. He said that at the moment teams such as Liverpool and Manchester City have a better squad and that Chelsea will have to invest if they want to challenge for the title.
He believes that Sarri already knows what type of players he needs in order to win the title and he is sure that he already has told the Chelsea board what he needs in terms of personnel. Drogba believes that Chelsea will be a serious contender for the title next season and that they will be difficult to stop if Maurizio Sarri is given enough money to bring the players that he wants at the club.