Frenchman N'GoloKanteis a key player for Chelsea ahead of their UEFA Champions League (UCL) final clash with Premier League champions Manchester City this weekend and he would be hoping to follow in the footsteps of Didier Drogba and the other stellar cast from the Chelsea team that won the 2012 Champions League final.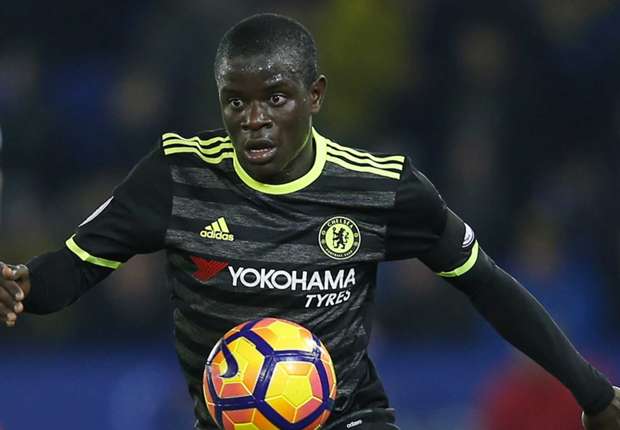 Didier Drogba sealed his status as a Blues legend with the role he played in the win over Bavarian giants Bayern Munich in that final. The Ivorian football icon scored the Chelsea equaliser in that final with two minutes left on the clock afterhome team Bayern had taken the lead five minutes earlier throughGerman international Thomas Mueller. Didier Drogba would go on to score the winning penalty during the shootout after the two teams failed to produce any goal in extra time.
Didier Drogba and his Chelsea teammates were able to end years of hurt to win the much coveted Champions League trophy. Around that time, a young Kantemade his professional debut at US Boulogne. He came on for the final eleven minutes ofthe 2-0 defeat to AS Monaco in FrenchLigue 2. Boulognehad already been relegated by the time they faced Monaco. Kante was handed his debut by coach Pascal Plancque during the Monaco game.
Kantebecame a regular for Boulogne in midfield under new manager Georges Tournayin the French third division where there are professional, semi-professional and amateur teams.
French international Kante told UEFA ahead of the Champions League final that he just wanted to turn pro and do his best at the early part of his football career.Kante had earlier told SFR Sports in 2017 how the stories of players like Didier Drogba and Adil Rami turning professional footballers from amateurs inspired him to become a top notch professional footballer.
French international Kante is expected to play a big part for Chelsea when they face the Citizens later this week in the Champions League final.